Carriage House Wineworks Veraison Tour
Sunday, August 20th, 2023 at 1pm & 3pm
Veraison is a very special time in all vineyards, because that is the time that the grapes are ripening and starting to take on their final colors. Join us for a fun interactive tour and see how the Carriage House Wine Works 2023 vintage is shaping up. We will take you through the Carriage House Wineworks property including the vineyards and barrel room.
During the 60-75 minute tour you will:
Learn about the ripening and grape maturation process
Discuss the basics of the wine making

and of course taste the Carriage House Wineworks current releases including a few surprises.
Tours are limited, so reserve your spot early.
Each tour includes:
Tastes of 6 Carriage House wines
A souvenir Carriage House Wineworks tasting glass
Discounts on purchases and special access to pre-release wines
The price is $35.00 per person. $30.00 for club members. Tickets may be purchased here.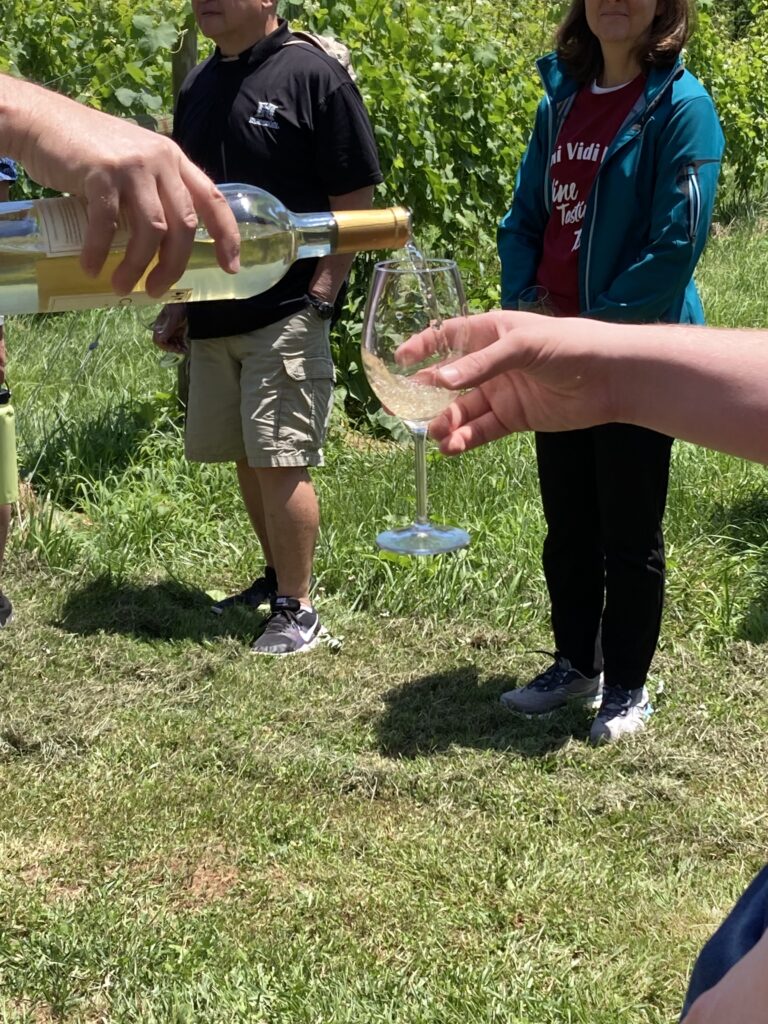 Tannat Tasting Event 2023
(This event is SOLD OUT)
Join us for another special wine appreciation event at Carriage House Wineworks on Saturday, March 4, 2023, from 3 pm to 5 pm.
Mike Fritze, Owner/Winemaker/Grapegrower at Carriage House Wineworks along with Bill Ellis will lead the group through an exploration of Tannat wines from around the world.
Tannat is a red grape grown in Southwest France but is also the national grape of Uruguay. If you like bold reds, you will definitely enjoy Tannat. In France this wine typically shows a solid tannin structure with raspberry notes. In Uruguay the wine is often blended with Pinot Noir or Merlot resulting in softer tannins and blackberry notes. Tannat is increasingly being planted in the U.S. as well especially in Virginia.  While the grape can be susceptible to cold winters it does have a thick skin which does offer it some protection.  This grape, with it's thick skin and more seeds than other grapes, is considered by some to be more "heart healthy" because of the higher levels of antioxidants.
In this fun workshop we will explore how the wine expresses distinct characteristics by tasting Tannat wines from France, Uruguay and Virginia and of course the Tannat from Carriage House Wineworks!
Sign-up below as space is limited and sure to sell out. The cost is $35 per person ($30 for Club members) and will include tastes of 5 wines and light fare to highlight the flavor profile of these wines.